The Mobile World Congress 2014 at Barcelona sure started off on a high note. With Twitterati going haywire as Facebook's Mark Zuckerberg's Keynote Address approached, all eyes were on stage in anticipation. And, the Whatsapp question was inevitable it seemed.
We weren't let down.
Tech journalist David Kirkpatrick, who chaired the keynote with Mark, started off on a sweet and personal intro of him. Our team followed the keynote live, and came up with the following excerpted points of Mark Zuckerberg's Keynote -
David – "So Mark, why did you actually buy Whatsapp?"
Mark -
"Its the most engaging mobile app ever."

"Its onto a path forward of connecting a Billion people."

"Myself and Jan Koum share the vision of connecting the whole world and get everyone on the internet!"
David – "Why is Internet.org so important to you?"
Mark -
"To solve the issue of internet connectivity which is well a necessity"

"Though 5 Billion phones around the world, there still aren't supportive number of data connections"

"Our vision isn't to connect the 1/7th of the world. It is to connect everyone!"

"Getting connected to the internet opens up access to lot many educational and health information."
David – "What exactly is Internet.org?"
Mark -
"Its making internet more accessible by a forming a structure via conglomeration between various companies"

"Affordability of a smartphone isn't the issue with majority of the audience. Its access or the expense of the data connectivity."

"Just like 911 brings rapid health/fire/police support, similarly want to build a landline based structure to bring one-dial internet connectivity to all. The system should be as simple as that."

"Atleast basic access to social networking, messaging, wikipedia etc should be made freely available."

This isn't just a theoretical concept. We have been successful in forming partnerships with Globe in Philippines and Tigo in Paraguay. While Globe has seen an increase in users by 25%, Tigo user numbers have gone up by 50%."

"Presently we provide basic free service like Facebook and messaging. In next order, more free services are planned to be included – eg. weather forecast etc"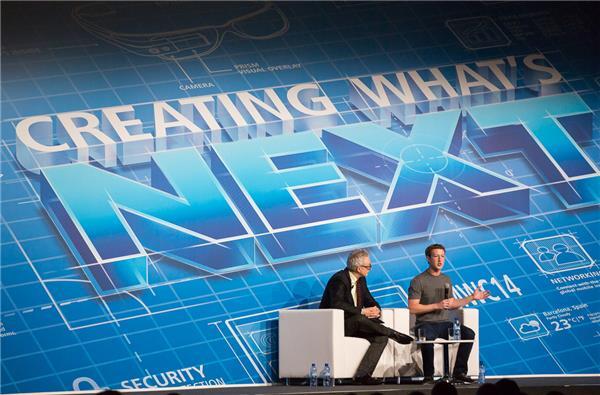 David – "How do operators make money out of it?"
Mark -
"Giving facebook and whatsapp for free provides a gateway to further consumption and gives a rational reason for the user to pay for the internet."

"As mentioned, the user base of the carriers increase."

"The initiative should be taken forward as an industry. Not just as an individual project"
David – "How are you working with the carriers on this?"
Mark -
"Firstly, we're testing few services with few carriers. Trying to associate with only those who share our vision of connecting the world"

"My goal is to ensure that this model starts working by next year"
David – "Is your goal only to make money out of internet.org, because obviously, spreading internet and giving Facebook for free will increase user base for Facebook? And, why is it that only Facebook is doing this and not others?
Mark -
"I believe in this project personally – connecting everyone."

"This vision is exactly what Facebook is also taking forward. Its OUR vision of connecting the world."

"Though we might lose money initially, this vision is important and will do good to the world."
David – "If it works, how long before "everyone" gets the basic services?"
Mark -
David – "Is the investment with Whatsapp justifiable? Especially since its ROI is long term."
Mark -
"I personally think its well worth more than $19 Billion."

"Me and Jan, as I said before share the same vision of connecting the world. And to reach this common vision it was in best interests to work together."
David – "How do you expect carriers to make maintain efficiency while giving free service w.r.t internet.org"?
Mark -
"1. Decrease Infrastructure costs.




2 . Decrease data usage"




3. Increase efficiency of usage of data"

"Two years back, an average FB user used 14MB of data a day. Now it is down to 2MB a day, which we're trying to bring down to 1 MB. Data usage is being made more optimized."

"If a person while using Facebook, clicks on a link that goes outside Facebook, they'll be presented with a one-click option to pay if they want to go ahead. This will also act as a paid service to the carrier and the one-click process will not hinder the user experience too."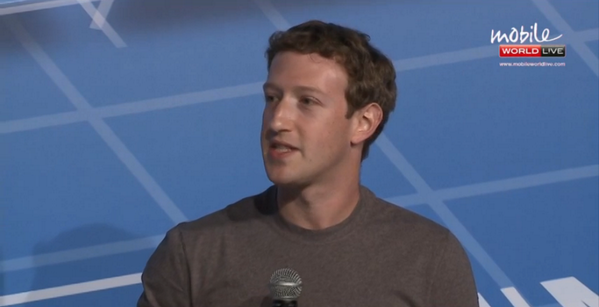 David – "What about the Ericsson App Lab in Facebook's office?"
Mark -
"The majority of the world is still on 2G networks and using feature phones. Internet.org's new joint innovation lab aims to give developers the means to design their apps with those limitations in mind."

"The apps need to be built for a larger user base. We provide developers with the environment to build and create such apps"
David – "Are you working as a "Systems Integrator/Convenor" for the world?"
Mark -
"Facebook shouldn't be given that much credit actually. Its just working towards its vision."

"We can't do it alone. It's al about partnerships – carriers, Governments, industry etc"

The range of partners that are associated with us has to grow."
David – "In the scenario that you're aiming at global penetration, does the NSA policy make you angry?"
Mark -
"It wasn't an awesome thing to do. It could have been done different."

Govt. needs to be transparent and gain the trust of the people.   That 'll be the right thing for the internet and for the world."
Audience – "What is the role of NGO's and Govt in this project on a PPP model?"
Mark - "Lots of collaboration going on and partners will definitely have a huge role too play no matter who they are. May even be on a PPP Model."
Audience – "Whatsapp data isn't used as the way Facebook uses data. Now that the acquisition has happened, any changes in that?"
Mark - "No. It was a big parameter of the deal. Whatsapp will continue to be run as it was running and be completely autonomous. Just as all messages get deleted from Whatsapp servers as soon as they are delivered, the same will continue."
Audience – "What is the role of supporting literacy in internet.org?"
Mark – "Since its about whole of the internet, am sure it'll definitely help spread literacy on a whole new scale."
Audience – "Any special preference to High humanity areas like India and China?"
Mark – "The present model is pretty universal. Depends a lot on the carriers and our presence in that country. In that scenario, China would be a problem as we don't have a presence there."
Audience – "Will you buy Snapchat?"
Mark – "Once you buy a company for $16B, you're probably done for a while!"
- Vijay S Paul
Image Courtesy - aspasios.com